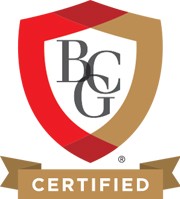 _______________


Services
_______________

Sample Projects
_______________

Resources Online
_______________

Postcards
_______________


Appraisals
_______________

Hiring a
Professional
_______________

Sample Projects

James William Vaughan and his Railroading Descendants,
Kentucky Ancestors, 47:1, pages 4-22, Autumn 2011.
.pdf article; full endnotes available upon request.


Johann Nacht family of Tuscarawas and Stark Counties, Ohio
Article prepared from much longer client report. An Ohio farm family's patriarch emigrated from Switzerland during the mid-1850s, not Germany as oral tradition held.


Historic House History - Lexington, Kentucky
A Lexington entrepreneur and several enslaved men built this Lexington house between the 1832 scarlet fever and 1833 cholera epidemics. In 2015 it turned 182 years old (except for one small room hitting the 200 year mark. If permitted to stand, the building could survive to more than twice that age.

Historic House History - Old Louisville, Kentucky
The 500 block of West Hill Street in Louisville, Kentucky sits on the former site of a Southern Exposition annex. The house known as 509 was built in 1902. Today, it is part of the Old Louisville Residential District listed on the National Register of Historic Places.


"The search for Isaac Murphy's parents," Columns, The Quarterly Newsletter of the International Society of Family History Writers and Editors, 21:4, December 2009, pages 18-20.
In addition to identifying Isaac Murphy's parents and his birth name, Building Histories also pinpointed the long-debated location of the jockey's final residence, surprisingly, in a garden dedicated to him. The board president for the Isaac Murphy Memorial Art Garden called Brinegar's find "extraordinarily providential" (Herald-Leader, Lexington, Kentucky, 10 May 2011).

War Notes: a page from the 1865-1867 journal of John James Hopkins
West Virginian John James Hopkins kept a brief journal between 1865-1867. One page details his experiences as a young Confederate soldier. How accurate were these recollections? This project involved building a private website for the scanned journal and evaluating the accuracy of the author's war service account.


Using Indirect Evidence to Find a Father for Leonard Lyons
The Commonwealth of Kentucky did not record early nineteenth-century births, marriages and deaths. Despite this lack of vital statistics, many other resources, including family bibles, depositions, estate records and pension applications can help identify family groups. When no documents directly state the relationship between two people, such identifications are trickier, but evaluation of indirect evidence can provide a positive result. This was the approach used to find a father for Leonard Lyons.


Transcription: 1860 & 1870 Fayette County KY Mortality Schedules
Ben F. Watts and Wm. P. Talbott, both Fayette County farmers, served as assistant marshals and completed the 1860 county mortality schedules.
Llewellyn P. Tarlton, Jr., a 24 year old lawyer and Edw. E. Smith, a 21 year old teacher, both of Fayette county, conducted the 1870 survey.
These transcriptions are donated to the Fayette County KyGenweb project.