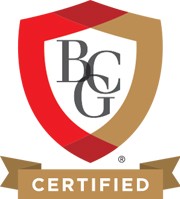 ______________

Services
______________

Presentations Publications
______________

Useful Links
______________

Postcards
______________

Appraisals
______________

Hiring a
Professional
______________


Services
We help people build credible stories based on solid research. Are you having trouble taking your family history back another generation? Interested in knowing more about the history of your house or neighborhood? Want to know more about a specific ancestor? Need a transcription of an early document? Or, are you working on another kind of historical project? If your research focus is Kentucky, especially the eighteenth and nineteenth centuries, I may be of some assistance.

If you are interested in the services offered, please contact me about your project. Once research goals and scope are established, you will be asked to provide any relevant information you already have, including:

• names of spouses, siblings, parents, grandparents, etc.
• vital statistics (birth, marriage and death information)
• public records including deeds, census, estate, court, military
• family group sheets or any ancestor/descendant charts
• family origin traditions (please state briefly)
• any other family reports

Before work can begin, Building Histories requires a completed research contract and deposit.

Research Contract
All services are provided under contract. This works to the benefit of everyone, by ensuring agreement on the work to be performed. Research contract

Terms
Research services are charged at $50 per hour plus expenses, with a four-hour minimum. A deposit for 50% of the authorized research time is due before work begins. Expenses charged include photocopying, parking, postage, repository fees, microfilm rental, and mileage at the current IRS rate of 57.5 cents per mile. Travel time outside Fayette and Franklin counties Kentucky is charged at half the hourly research rate. Hourly rates are discounted for work subcontracted through board-certified genealogists.

Pamela Lyons Brinegar, CG ®
Pamela Lyons Brinegar, CG ® is a researcher, writer and lecturer. She developed and served as faculty for a popular eight week course, Build Your Family History, offered through the Osher Lifelong Learning Institute, University of Kentucky, Lexington.

Pam was a 2009 Kentucky Foundation for Women (KFW) Artist Enrichment Grant recipient for the project "Researching Nineteenth Century African American Women in Kentucky."

She has conducted family history research for over 30 years and received certification from the Board for Certification of Genealogists in June 2008. She holds an MA in applied sociocultural anthropology and is executive director emerita of an international association of regulatory officials.
Member
International Society of Family History Writers and Editors
Isaac Scott Hathaway Museum
Kentucky Genealogical Society
Kentucky Historical Society
Lexington History Museum
National Genealogical Society